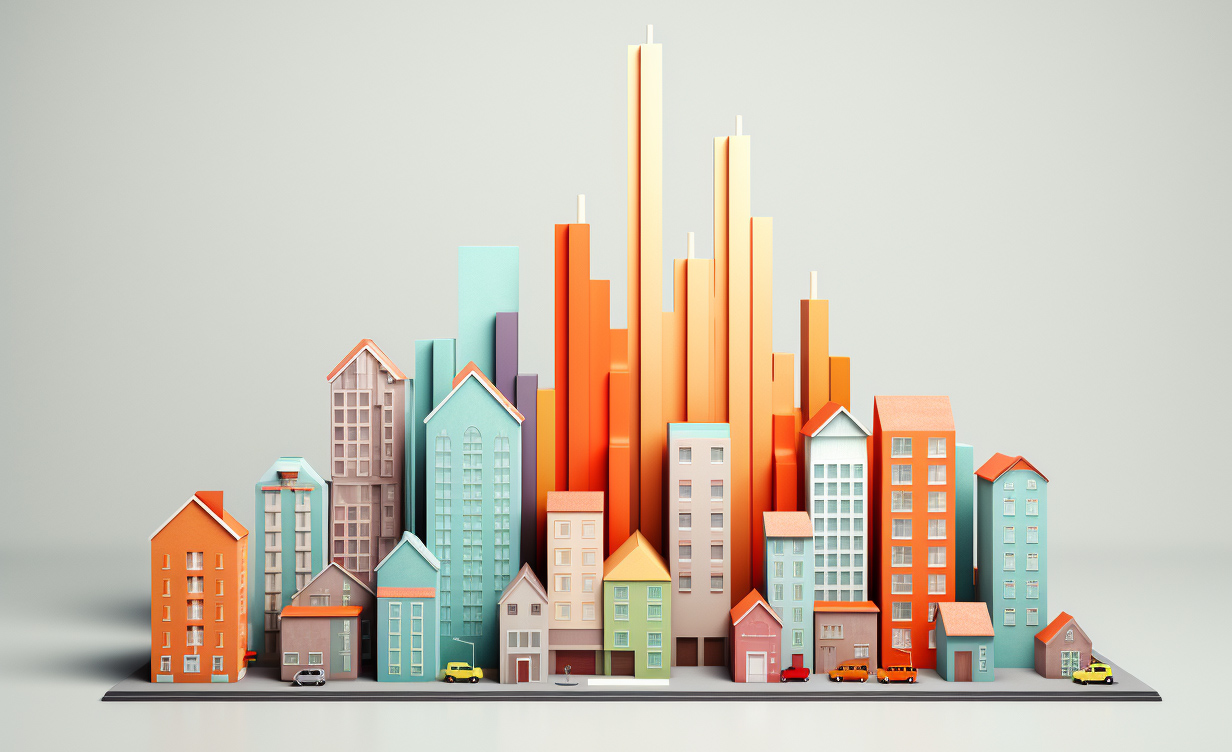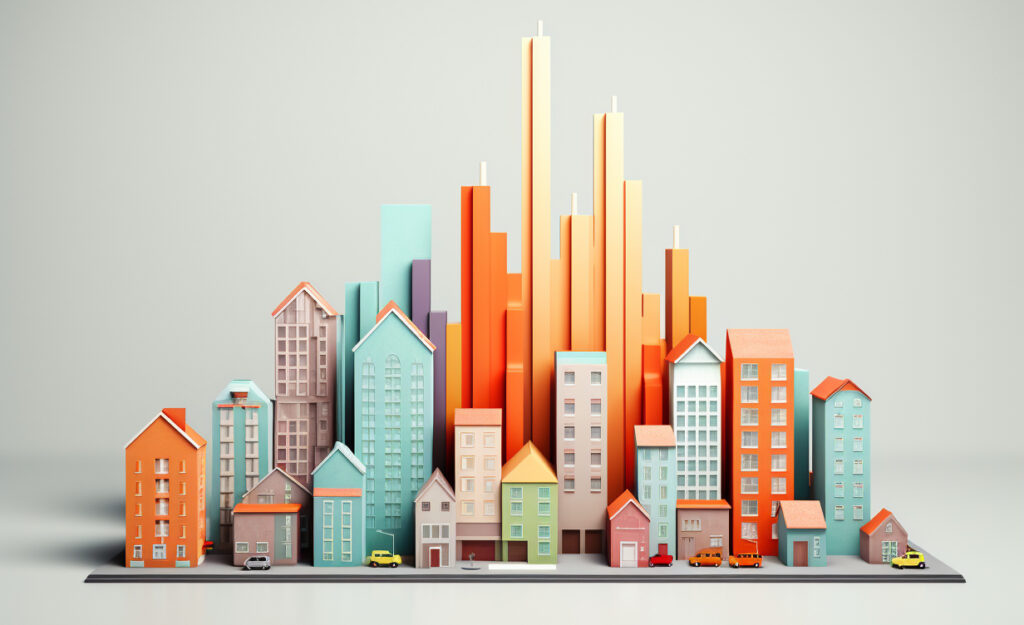 Background and
challenges
In France, one out of every two French people lives or has lived in low-income housing. The french government lists over 4.7 million social housing units for around 10 million tenants and 82,000 employees in the sector. With such a large number of buildings, so many tenants and so much data to process, managing and optimizing technical expenditure is a huge challenge for social landlords, who need to ensure the quality of service and security of their property assets while keeping costs down.
Average technical expenditure in social housing can vary considerably from one organization to another. However, some estimates suggest that they can represent from 15% to nearly 40% of a social housing organization's total expenditure.
Technical expenditure on real estate includes a wide range of costs associated with the maintenance, repair, renovation and management of property assets. This can include expenses related to mechanical, electrical and plumbing system maintenance, equipment repair, painting, structural renovations, fire safety, property management services, etc.
With the current economic climate and the need to comply with regulatory standards and constraints, the need to optimize technical expenditure is becoming ever more pressing.
What are the
optimization levers?
Planning and budgeting
One of the main levers for optimizing expenditure is large-scale anticipation and hypervision. In order to anticipate technical expenditure as effectively as possible, it is obviously necessary to draw up a precise balance sheet and monitor it over time. Understanding your fleet, making an inventory of its components, their lifespan, condition, etc. requires considerable resources. That's why, from the early 2010s onwards, landlords have been turning to large-scale digitalization, monitoring and reporting solutions for their properties.
Proper planning and budgeting is the essential first step in determining expected maintenance and repair costs. This makes it possible to allocate resources efficiently and anticipate future expenditure, thus reducing financial surprises.
Before planning any work, it is important to carry out a technical diagnosis of your property. This diagnosis identifies construction defects, safety problems, unhealthy conditions and obsolete equipment. On the basis of these elements, it becomes possible to plan the necessary work that offers the best cost/benefit ratio according to priorities and available budgets, to avoid unnecessary expenditure and optimize costs. It's also important to anticipate indirect costs, such as business interruption or tenant relocation costs.
Predicting, not just preventing
Rather than waiting for problems to appear, social landlords have started to implement regular preventive maintenance programs to anticipate costly failures. This can include regular inspections, maintenance of mechanical, electrical and plumbing systems, as well as immediate minor repairs to avoid major damage. Here too, digital solutions have an important role to play, thanks to their ability to monitor elements, link service providers with clients and ensure follow-up. The use of computer-aided maintenance management (CMMS) software, for example, makes it easier to manage maintenance tasks, plan resources and track costs.
But prevention isn't always enough, and thanks to the data collected over many years, digital solutions and artificial intelligence are now enabling predictive maintenance to emerge. This innovative approach enables property owners and managers to detect and prevent problems before they become costly and disrupt operations. Using advanced technologies and real-time data, predictive maintenance is set to revolutionize the way industry players manage building maintenance and repair. With the help of sensors (IOT for Internet of Things), monitoring systems and machine learning algorithms to collect data on the performance of a building's equipment and systems, the data is analyzed to detect early signs of potential failures or problems.
Predictive maintenance can be used to monitor heating, ventilation and air-conditioning systems, elevators, electrical systems, plumbing systems, security systems such as fire alarms, video surveillance systems, access systems, and so on. Finally, by using sensors and energy management systems, predictive maintenance can help optimize energy efficiency.
Predictive maintenance is a promising development that can transform the real estate industry by enabling proactive maintenance and optimal use of resources.
Training and awareness-raising
Staff training and tenant awareness-raising are often overlooked but important aspects of optimizing technical expenditure on property. Well-trained staff can identify potential problems at an early stage, carry out minor repairs and communicate effectively with external service providers. Similarly, informing tenants about good practices in equipment use, energy conservation and problem detection can help prevent damage and reduce maintenance costs in the long term.
Collaboration with external partners, such as contractors and service providers, can also help optimize technical heritage expenditure. By establishing solid working relationships with reliable, competent service providers, social housing organizations can obtain quality services at competitive rates. External partners can also provide expert advice on long-term planning and expense optimization. Select competent, experienced and reliable service providers capable of carrying out the work on time and to the highest professional standards.
Stonal
to optimize expenses
All of Stonal's services, platforms and applications are designed with a view to sustainably optimizing capital expenditure.
Stonal digitizes the assets of its private and public-sector clients, providing an optimized inventory that can be used to draw up a balance sheet and act on all the levers of asset management. From document digitization to BIM modeling of real estate assets, Stonal offers a wide range of tailored solutions to amplify its customers' real estate knowledge and enable them to act effectively.
Hypervision is provided by the VIEW and VIEW+ applications, which display numerous control indicators. COUNT application can be used to track technical expenditure and project multi-year work plans. MODEL spatializes asset information on digital plans and models.
Optimizing technical asset expenditure in the social housing sector is essential to ensure the sustainability and efficiency of real estate assets while keeping costs under control. By implementing proper planning and budgeting, prioritizing preventive maintenance, using advanced technologies, investing in training and awareness-raising, and collaborating with external partners, social housing organizations can maximize the use of their resources and offer quality housing to their tenants.